Blog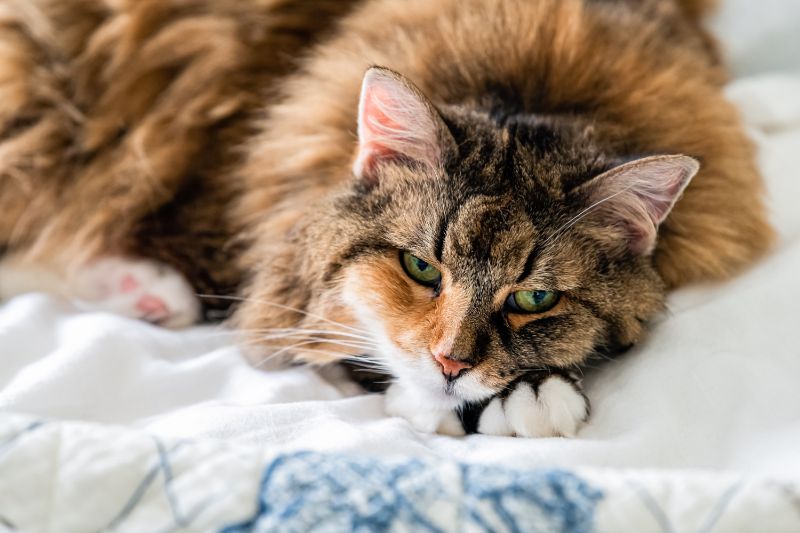 Despite being one of America's most beloved pets, cats receive less veterinary care. This can be explained by the general fear and loathing of travel kennels and car trips. However, perhaps more to the point is the fact that cats appear to be fine even when they're not. Cats mask symptoms, something not hard to do considering the signs that a cat is sick can be extremely subtle. As a result, cat owners should know what to look for and when to seek help.
Continue…
You can often tell how good a cat feels by virtue of their coat's appearance. A full, shiny, thick fur coat is certainly a sign of health, just as a dry, flaky, crusty coat signals that something is "off". 

And while all cats self-groom (some more than others, of course), not all cats cough up those sticky, tubular balls of absolute yuckiness. Cat hairballs are widely perceived as normal, but if they happen more than 1-2 times a year it may be time to investigate what's truly going on.
A Learned Behavior
Kittens learn the art of self-grooming from their mothers, but they don't really excel at the behavior until well into adulthood. As a result, young cats don't typically produce hairballs. Longer-haired cats, like Persians or Maine Coons, may have more frequent hairballs (or not, all cats are different).
Continue…
The endocrine system is an often overlooked, but very important, organ system in our bodies. Responsible for all things hormone, havoc can ensue when this organ system isn't working properly.

In cats, the most common endocrine disease is dysfunction of the thyroid gland. Feline hyperthyroidism refers to an overactive thyroid gland, a problem that we diagnose and treat often at Ten West Bird and Animal Hospital.
Continue…