Blog
If you and your family are about to return to work or other life obligations after the Stay at Home Order ends, it will be a big adjustment. Even though it will be good to return to a somewhat normal routine for us, the change can be a big adjustment for all.
You and your human family aren't the only ones who will be dealing with the changes, though. Your pet may be feeling the tension of this transition and has had behavioral changes, such as clinginess or fear, every time you leave.
The team at Ten West Bird and Animal Hospital understands that the transition can be rough on your pet companion and want to give you some pointers on helping your pet adjust.
Continue…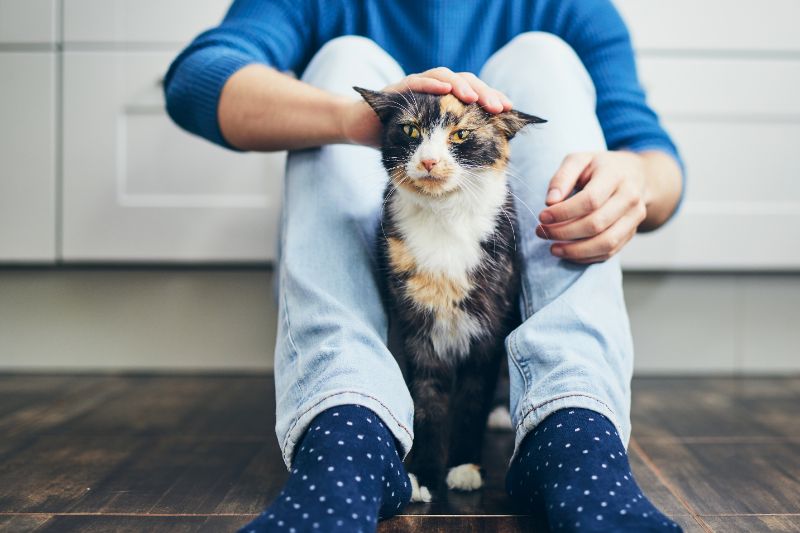 Most animals dislike loud, sudden, or prolonged noise. Whether it's the vacuum cleaner, the trash truck, or power tools, they may bolt, hide or try to escape. 
Pet noise anxiety can occur throughout the year, but summer presents specific challenges to animals with aversions to seasonal hullabaloo. With tips from Ten West Bird & Animal Hospital, the next few months don't have to be stressful for struggling animals.
Summer's Clamor
Thunderstorms, firework displays, parades and parties galore are the sounds of summer – all of which can contribute to pet noise anxiety.
Continue…
Summer has a lot to offer pets and their families, but sadly the season is not free of threats to their health and wellness. Aside from the risks associated with high heat and humidity, pets have to contend with thunderstorms, fireworks, large-scale events, and backyard BBQs. Sure, some pets can remain calm, but others are at an increased risk of developing deeply-felt pet anxiety.
So Many Choices
Like us, pets feel emotions, and the ways in which they respond to certain stimuli can be unexpected. For example, some pet owners may underestimate the extent of their pet's fear, stress, or anxiety – or not even realize they're suffering at all. Pets are hardwired to hide signs of fear, but once pet anxiety takes root it can be difficult to overcome.
Continue…