Blog
National Pet Poison Prevention Month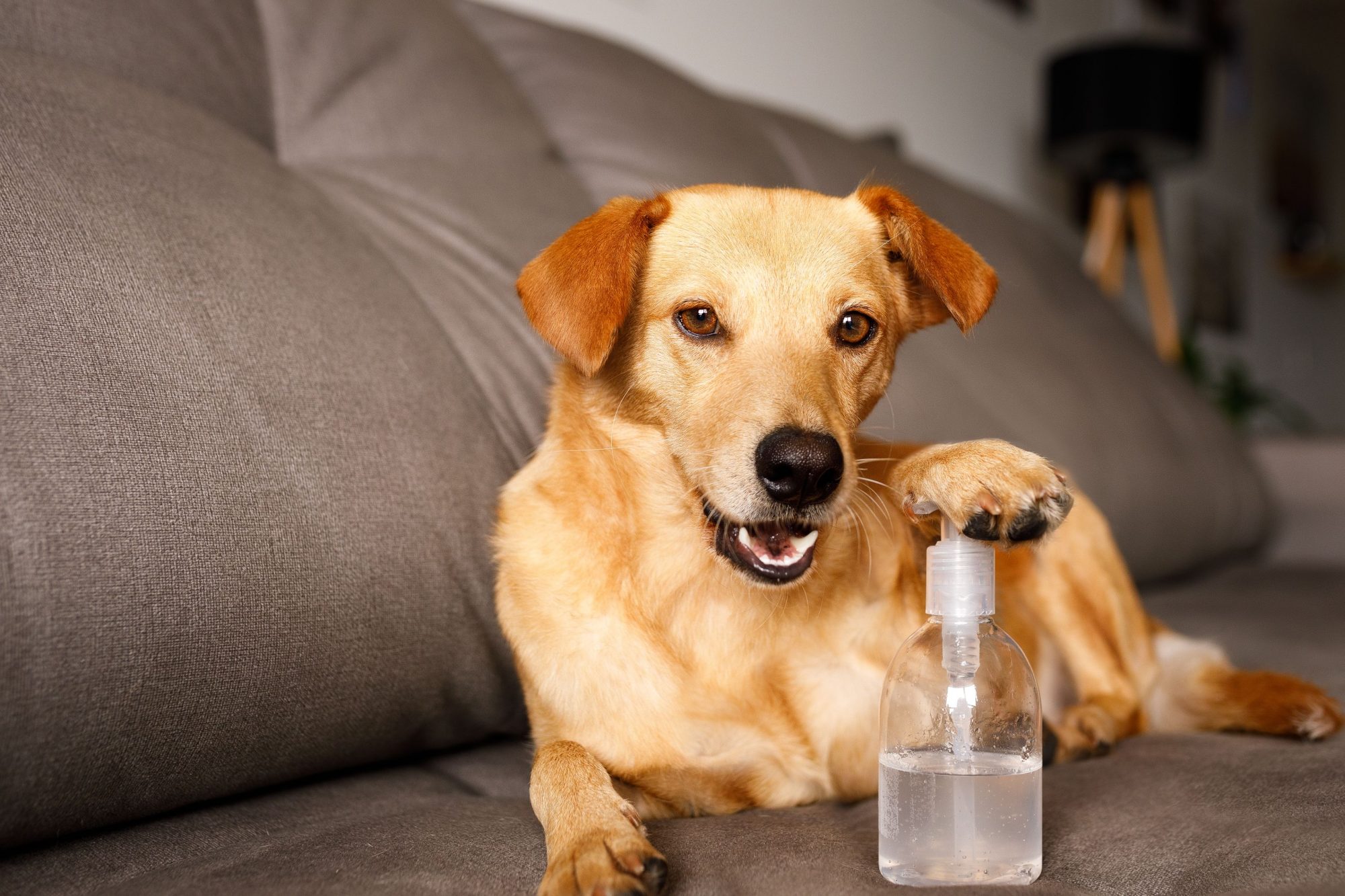 If something is bad for our pets, they'll instinctively know not to eat it, right? If only it were that simple! March has been designated as National Pet Poison Prevention Month to raise awareness for all the hazards for pets lurking right under our noses.
At Ten West Bird & Animal Hospital, we take pet safety seriously year round, and in honor of National Pet Poison Prevention Month, our team has gathered some guidelines to help pet families keep their pets safe.
Common Household Hazards for Pets
Many substances we use every day can harm our pets if ingested and should be kept out of reach at all times.
Medications Meant for People
According to the ASPCA, common medications meant for people—both over-the-counter drugs and prescriptions—top the list of dangerous toxins ingested by cats and dogs. Common culprits include acetaminophen and ibuprofen; cold and flu medicine; herbal and vitamin supplements; anticonvulsants; antidepressants; and heart meds.
Medications Meant for Pets
Just because a medication is intended for pet use doesn't mean it's safe if ingested in large quantities. Many pet medications and supplements are flavored to be palatable for pets, which can entice them to eat more than they should.
Foods That Are Toxic to Pets
When wondering about "ways to keep my pet safe," pay close attention to your kitchen pantry. Many foods we have on hand can put pet safety at risk, including the following:
Alcohol
Avocado
Grapes
Raisins
Garlic and onions
Macadamia nuts
Chocolate
Sugar-free foods (such as peanut butter) that contain the artificial sweetener xylitol
Raw or undercooked meat or bones
Yeast dough
Flowers and Greenery
Hazards for pets can be growing all around your house or lurking within indoor planters and bouquets. For the ASPCA's detailed list of toxic and nontoxic plants, click here. The following common indoor and outdoor plants are off limits to pets:
Easter Lilies (most severe cases of toxic plant ingestion involve cats and lilies, according to the ASPCA)
Aloe
Azalea
Rhododendron
Cyclamen
Daffodils
Dieffenbachia (dumb cane)
Oleander
Sago palm
Tulips
Household Products That Are Hazards for Pets
Many cleaning products, personal care products, and items like air fresheners come in colorful packaging and have inviting fragrances that can attract curious pets. The following items are found in virtually every household and pose a risk to pet safety:
Interior or exterior house paints, adhesives, and glues
Sunscreen, body wash or soap, and muscle cream like Biofreeze
Household cleaning products that contain ammonia or bleach; disinfectants that contain benzalkonium chloride; and air fresheners that contain phthalates
Common "garage" items such as fertilizer, pesticides, insecticides, and antifreeze
Protect Your Pet From Accidental Poisonings
Keep all substances that are harmful to pets out of paw's reach; promptly clean up spills; use pet-safe cleaning supplies; and decorate your home with pet-safe plants.
Please contact us for more ways to keep your pet safe. We're here to help!