Blog
Wake Up! It's Time for Halloween Pet Safety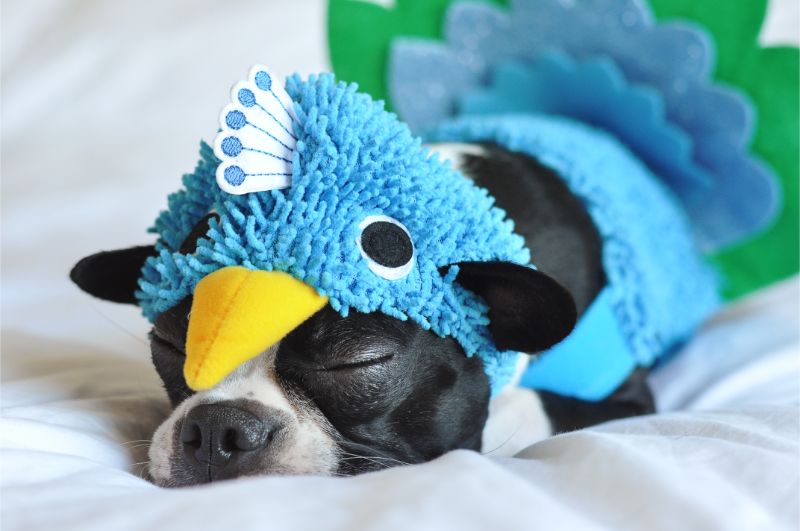 It's pretty easy to get distracted by any approaching holiday, but with Halloween's sugar and costume-filled intensity, preparing for the spookiest day of the year can be truly engrossing.
Without a doubt, even the most organized among us can forget important things like routine and safety in the long shadow of seasonal fun. However, with a concerted approach to Halloween pet safety you can still have all the amusement without the real scares.
Fun For All?
Halloween is a great holiday for kids and grownups alike. But fun events, decorations and costumes can take the focus off what's really important to your pet. Their safety, comfort and overall well being benefit from some extra attention this time of year. Without certain safety methods, pets can easily get sick, stressed, lost or injured.
It Must Be Good
Candy is one of the largest threats to Halloween pet safety. Whether they find it discarded on the ground, or they simply can't resist the treat bowl on the table, pets can become seriously ill after eating candy.

Chocolate toxicity is dangerous, especially the dark variety or baked goods containing baker's chocolate. The lighter the chocolate, the less poisonous, but it can still contain high levels of sugar and fat that present certain health risks.

Additionally, candy that is labeled sugar-free can contain Xylitol, an artificial sweetener known to be toxic to pets. Prevent a pet poisoning by offering high-value, nutritious pet treats to keep them satisfied and less curious about opportunistic nibbles.
Fright Factor
Halloween is supposed to be a little scary, but many pets don't experience the same sense of relief after getting a bit scared. Instead, they remain on high alert for longer periods of time, anticipating the next bewildering scream, squeal, boo, or zombie-moan.

To support your general approach to Halloween pet safety, and prevent a pet emergency,
be sure that your pet is:

Microchipped (essential when pets respond to the fight-or-flight instinct) and wearing their collar and ID tags
Safely confined at home in their own crate, backroom away from the front door, or staying with us
Attached to you at all times when trick-or-treating, preferably with light up or reflective gear on.
Kept away from candlelit jack-o'-lanterns, glow sticks, and animated decor
Hallowen Pet Safety & Costumes
Many pets don't mind wearing festive accessories or full costumes, but please proceed with caution. It's not uncommon for pets to become irritated or uncomfortable by fabrics or textures, and they can quickly go between easy-going to downright stressed out.

Additionally, be on the lookout for any possible choking hazards, chewing, lack of visibility or restricted breathing. An ill-fitting pet costume can get twisted up or caught on external objects, resulting in injury. Supervise your pet closely the entire time they're dressed up, and remove their costume if/when they show anxiety or discomfort.
Chillin' at Home
Halloween pet safety is a huge deal to us at Ten West Bird & Animal Hospital. We hope you'll contact our doctors and staff members with any questions or concerns. Good luck, and stay safe!